Updated 4/1/21 Before I start, I should say that the Probate Registry will ONLY deal with the executors or their lawyers, no one else has any right to information from them at this stage. (But after the Grant is issued, anyone can get a copy of it and the Will if there is one.) Please don't chase if you are not the executor, you will just slow things down. Executors should not chase within 8 weeks. But what does 8 weeks actually mean?
Firstly, none of the time runs until the probate application has been received by the Registry, something which many people forget.  depending on the complexity of the estate and workload of the person putting the application together, that can mean the clock doesn't start ticking for anywhere between 3 and 12 months – sometimes longer.   So the first question is if the application is in the hands of HMCTS?  If yes, has the fee been paid?  If yes, have any questions been raised by HMCTS? (or HMRC) ?  If yes, have they been fully answered?  If yes, then the clock should have started ticking!
Where an IHT 400 is required, 8 weeks means 12 weeks (3 months for all practical purposes) – 4 weeks for  HMRC to process the IHT400 before HMCTS (the probate court) can start their 8 weeks (which is all over the place in reality.) We would strongly recommend checking after the 8 or 12 weeks, as sometimes questions don't get through, or documents are just misplaced.
Registry update 16th November 2020
Probate service
We (the Probate Registry) are currently unable to provide updates on how your case is progressing. If you have an urgent query
please call us on 0300 303 0648, but please be aware we are offering limited telephone service. We are
prioritising supporting people who have waited eight weeks after submitting their Probate applications.
If you are seeking support or advice before making an application please use our online website service.
Please visit https://www.gov.uk/applying-for-probate/apply-for-probate and scroll down to our "Get help
and advice" section.
Typical waiting times:
Probate applications currently take eight weeks to be fully processed. We will contact you when we have
reviewed your application. You do not need to do anything until then. (Ed: i.e. do nothing unless they contact you, unless they have had your application for more than 8 weeks. As stated below, you should always use recorded delivery, but the conformation system at Royal Mail may not be working.)
How are Probate Applications handled?
First, the all-important expected timings for processing ACCURATE and FULLY COMPLETED applications.  The target is 4 weeks, but the reality is 8, and sometimes more.
If you are NOT the executor, please don't delay things further by asking for information, as you are not entitled to it under the Data Protection Act.
Executors are asked not to chase cases for at least 8 weeks, unless there genuinely special circumstances, or you will be delaying work.
Enquiries from executors ONLY: 0300 303 0648 or contactprobate @ Justice.gov.uk
If you just want the Probate Application Pack or have Inheritance Tax queries, call 0300 123 1072.
What has all this to do with us? We're probate brokers, finding the right level of advice at the right cost for those who need a little – or a lot Legal Advice.  We are NOT advisers, but can often point you in the right direction.  Contact us on 03 300 102 300 or info @ thrpeobatedepartment.co.uk
The Probate Application Process:
If an IHT400 is required, please make sure you send it the HMRC 3 weeks before the probate application is submitted, ideally with a clearance number.  Sending earlier may mean it takes longer for the two things to be tied together.
All non-professional applications are posted to Harlow, though it should be noted that Recorded Delivery records held by the Royal Mail are not always up to date. HArlows address is HMCTS Probate, Po Box 12625, Harlow, CM20 9QE.
Harlow is the initial administration centre for ALL applications by non-professionals where 
All paper applications + supporting documents by personal applicants are scanned and converted into digital cases. Harlow is an administrative centre only does not do any further work on individual cases after scanning the documents sent to it.
Harlow is also where all supporting documents are sent where personal applicants have applied and where legal professionals have applied digitally. These are scanned and then attached to the digital case.
Once scanned in, the cases are then processed by Birmingham Courts and Tribunals Service Centre (CTSC)  – all contacts are through the number and email above unless you are told otherwise in a specific case.
Paper applications by legal professionals ONLY are NOT sent to Harlow, they are still sent to Registries and are dealt with as paper cases – we do NOT know which one you should use I am afraid!
16th September 2020 – encouraging news – many Grants are coming through in as little as 4 weeks!
1st September 2020 Guidance as to the replacement of affidavits with statements of truth in non-contentious probate processes
24th August 2020. The Ministry of Justice confirmed that the 8 week period still applies, executors can contact them before that ONLY if it is essential, so it would be prudent to ensure any property buyers are aware of the delays.
Please do not call us if a probate application has been submitted, we cannot help! It's Sunday 12:58 AM — Sorry, we're closed - please use the enquiry form
We're not too sure what is happening at the moment – we have heard of people getting a grant in 8 days (clearly a miracle!) and still waiting with no response to enquiries after more than 3 months! Please try to avoid getting in the situation where you are being pressed to exchange contracts on the sale of the deceased persons' property with no grant. If it does happen, email the Registry as soon as possible – but they may not be able to help, so manage buyers expectations in advance.
There are many reasons for probate delays, other than staffing problems:
Has the application actually been sent off? It can take a long time to extract the necessary information from some institutions. Ask the person in charge to confirm when the application was posted to the Registry.
Did you send it to the correct address? There is currently only one, which is: HMCTS Probate, PO Box 12625, HARLOW, CM20 9QE. Applications sent elsewhere may take a while to get into the system.
Have you paid, and included the payment reference when the application was posted?
Was it sent Recorded Delivery? Have you checked that it arrived with the Post Office?
Has any Inheritance Tax been paid, or an agreement reached with the Registry? Nothing will happen if not.
Has any correspondence been sent to the wrong address, perhaps because you misunderstood the form? If you don't reply, nothing will happen.
Check that your payment to the Registry cleared.
The next paragraph is an advert, so skip over it if you have already applied.
If you are starting on the process, don't forget we are Probate Brokers and can organise relatively inexpensive help ranging from half an hours advice through to a fully supported service where you help as much as you can OR the traditional route where you throw everything at a solicitor or other specialist and let them sort it all out. Either way, the cost comes from or should be reimbursed from the estate. Contact Us.
Probate Delays Updates
The Probate service are currently unable to provide updates on how your case is progressing in the first 8 weeks. If you have an urgent query please email them (not us!) Please do not contact them while they review your application.
Typical waiting times:
Probate applications currently (allegedly) take eight weeks to be fully processed. They will contact you when they have reviewed your application if they have any questions. You do not need to do anything until then.
Executors: If it is more than 8 weeks, email contactprobate @ Justice.gov.uk.
I found that a case I had personal involvement in had just been forgotten because the official involved had not actually asked the question they needed the executor to answer. Their staff are just as stressed (if not more so) than the rest of us. If you email or phone afert 8 weeks, and still don't get an answer, the last resort is probatefeedback @ justice.gov.uk but please don't use that early, it is a Complaints Line, and not before you have tried contactus @justice.gov.uk – all you will be doing is clogging up the system and slowing everyone down!
Further information:
• Please visit www.gov.uk/applying-for-probate to find out if you need to apply for Probate.
• Please visit www.gov.uk/applying-for-probate/apply-for-probate for information on how to apply online and how to access forms and guidance on Probate. This includes information on fees, where to send your Probate forms (PA1A and PA1P), and other forms supporting your application.

If you have an urgent enquiry:
Please email contactprobate@justice.gov.uk. They will respond to all emails as soon as possible.
LATEST: Download latest Probate Registry procedure and contacts here – it is all change and the site is currently outdated!
8th April 2020 – most people are still sending applications to the wrong place, and phoning offices which are closed except for taking money. That aside, delays are allegedly down to 4 weeks once all the ducks are in a row (HMRC approval and payment where necessary, documents in correct place, documents correct, payment correct, payment and documents tied together, no queries). Get one of those wrong and you are not even in the pile to be processed!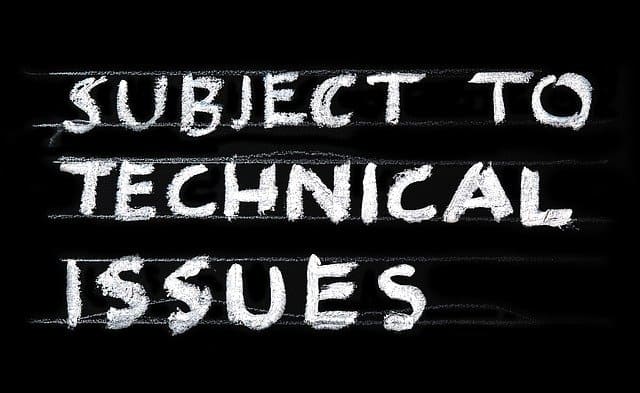 Probate Disputes/ Arguments 20th December 2019 We have just discovered that there may be a delay of up to 5 months in making copy Wills and Grants available after probate has been granted. This WILL lead to cases where it is (in theory) too late to contest a Will or Grant within the normal 6 month time limit. It will be at a judges discretion whether to accept an out of time application, which means more cost and delay. This makes earlier action if there may be a dispute more important, and we have a number of excellent firms who can help in such cases at relatively modest cost. Don't wait until there is time for the money to be gone!!
Current Probate Delays as at 12th December 2019 are one month but only for NEW CASES. Existing cases are NOT being prioritised, which we consider NUTS (a technical term!) If it is over 8 weeks it may be the case that the Registry are waiting for you to pay, for HMRC clearance, or just for a reply to a query they have raised. If not, and NOT BEFORE 8 weeks, email probatefeedback@justice.gov.uk who we are told will expedite things.
It still seems to be pretty much a waste of time to phone Registries, except to make payment on their payment only line. Personally, I would send a cheque to save time. Always used Recorded or Special Delivery.
We did have one enquiry where it turned out that the grant had been issued months before, but for one reason or another, never turned up in the executors' post! You can check if a grant has been issued HERE and also obtain a copy. Make sure the probate delay is real!
We can't help with probate delays directly, being a private company, but if you read on you will find out what you can do if the probate registry has not issued your Grant of Probate or Letters of Administration within 8 weeks of it being submitted and complete. The clock stops if the Registry asks any further questions until those questions are fully answered.
As the proposed fee increases have been dropped, for the moment, things should get back to normal.
Please be aware that the majority of grants are printed and posted from bulk printing and that grants can take up to 48 hours to be posted (more over a weekend) after the 4 weeks so please allow up to five days for delivery.
Do not to commit to an exchange or completion deadline when putting properties on the market to sell without Probate being in place as long probate holdups may not be able to accommodate these until the backlog has cleared.
All cases were being processed in date order, a policy which has now been amended to leave those already facing longer probate delays worse off. Please note all registries are working to the same time scales and if need be, work is being shared to ensure that all Registries are issuing around the same date.
Please only contact the Registries about probate holdups if the matter is extremely urgent or if you believe your application was received by the Registry more than 8 weeks ago, and then use the probatefeedback@justice.gov.uk email.
They are unable to expedite an application for any other reason.
Although no copy will is automatically provided with the grant, please ensure that you submit two plain, uncertified A4 sized copies of the will with your applications.
Calls from clients
recent probate delays had lead to an increase in telephone calls received from executors/administrators to chase the progress of an application on the advice of their solicitor. While the Registrars understand the frustration of executors, they ask that this is not suggested to clients as they are unable to discuss any aspect of the application with them UNLESS they have made a personal application.
Please be aware that the majority of grants are printed and posted from bulk printing and that grants can take up to 48 hours to be posted after the above date and so please allow up to five days for delivery.
Please be assured the team are continuing to do all we can to process these cases as quickly as possible.
If your application was straightforward…
According to the Ministry, probate cases that have not been granted within 8 weeks need investigating PROVIDED that the Registry has raised no questions with the executor. This stops the clock and the 4 weeks does not restart until the question has been fully resolved.
If, and ONLY if your case meets these criteria, email probatefeedback@Justice.gov.uk about your probate delay.
Birmingham Probate Registry closed on 31st August. We understand paper applications have been sent to Newcastle.  Others will be dealt with by Courts & Tribunals Service Centres (CTSCs) one of which is apparently in Birmingham, but not in the old building.
Web: www.gov.uk/hmcts
This is the situation as we understand it:
STOP PRESS 1 Now we are told something quite different: a series of specialist centres "CTSC"  – Court & Tribunal Service Centres are being set up, the first being at Birmingham which will be dealing with online applications at a different address, 54 Hagley Road, Birmingham B16 8PE – we have been unable to find any further contact details as yet (let us know if you do!)   We understand this one is operational. A further one will be opening at Stoke at Bennett House, Town Rd, Stoke-on-Trent ST1 2QB at any time, and others will follow including Loughborough late 2019 early 2020, but probably with different roles. What will happen to existing Registries is unknown but one suspects the idea is to sell off as much as possible then rent to provide a temporary cashflow advantage.
STOP PRESS 2 – We are told that the backlog has largely been dealt with and current applications should be dealt with in less than a month. This is what we previously reported: Registries OVERWHELMED with demand. You will NOT get an update on your application from them as we understand it, just a recorded message! They are just concentrating on getting cases through without interruption. All applicants can do is sit and wait. We are told by the public that Grants can take well over 3 months (4 not being uncommon) we are told) instead of 2 to 4 weeks to be issued.  Phone payments – one solicitor's experience was over 5 hours to get through to the payment line!
ADVICE: Play it safe, triple check the forms, send by recorded or special delivery, pay by cheque or bank draft and check that is paid in by the Registry. Then sit and wait.  We suspect waiting times would come down if everyone was not chasing up their grants!
How to find a Will – Lost or Mislaid?
Popular searches for this page:
harlow probate registry search