DIY Probate Help in England and Wales.
DIY Probate  is not something we would recommend in all cases. Often things are more complicated than they would appear.  But some estates are very straightforward!  But if there may be Inheritance Tax involved, steer clear of doing it yourself (though one of our Assisted Probate Options might help keep costs down.)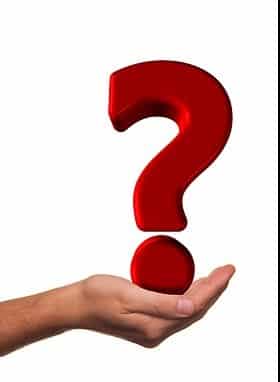 Other circumstances we would recommend talking to us:
If any of those inheriting are under 18, unreliable, or unable to manage their own affairs.
If there may be any argument over the Will (or lack of Will.)  These may create bitter disputes and allegations of wrong doing even when there are no grounds for them. Many families never talk to each other again.  At least if we do the work, it is harder for them to blame you!
Where a property is in trust.
Where significant gifts have been made which could create tax problems (the executor may be penalised personally if tax is underpaid.)
Do I need probate?                  Who can apply for Probate?
Part DIY Probate to keep costs down….
However, for those who want to keep probate costs to a minimum, but with a sort of "painting by numbers" approach to make it easy, we have developed a Do it Yourself Probate Guide.  The beauty of it is that you can save money even if you only manage to put in some basic information, because we will credit anything you have paid for the Do It Yourself Probate service against our probate fees – if you need to fall back on our normal probate service.  We also have a number of supported DIY Probate options which could save you a fortune, so why not check them out?
Just a bit of help with DIY Probate?
If you have managed to put in all the up to date valuations, you will probably have saved us several hours work, and thus the estate will have made a significant for the beneficiaries benefit – even at our very reasonable hourly rates!
The DIY Probate Guide walks you through all of the information you need to gather in, and tells you exactly what needs doing.  There are online guides and videos if you are not sure. Except on the very basic service, there is also a helpline included so we can guide you through the process if you are not quite sure about something.
Our standard D.I.Y. Probate doesn't include tax planning advice, but you can ask for that to be added if you wish. The DIY Probate Guide just does what it says on the tin: it helps you to deal with the estate as quickly and easily as possible.  It can take you through to the point where you are ready to collect in the assets,  pay the bills, and pay out the beneficiaries: the  people entitled under the Last Will or intestacy.
As you will see, there are several levels of do it yourself probate service available.  Take your pick, and by all means start at the basic level if funds are tight.  You can upgrade as you go, and of course the costs are recoverable from the estate as soon as probate is granted.   To see the DIY Probate Guide prices, click the link.  For most people, it will be less than the cost of an hour of a solicitors time (not that we charge that much!)
Do It Yourself Probate.