What To Do After A Death: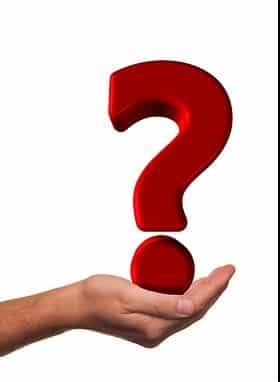 CHECKLIST: things to do after death, and who should do them:  not all will be relevant to your circumstances, but it is not easy to remember everything you need to do when someone dies. In an ideal world, the necessary information would already be collated into one folder in advance. It is always a stressful situation after a death. Anything which makes it easier to cope with the added strain of finding documents, sorting out the funeral (especially if there has been no planning and family disagreements arise) and then onto probate if it is needed.  In short, lots of paperwork eased by preparation.
What to do after a person dies is continued in our free guide and in the video a little further down the page.  Please do read it especially the part about funeral directors and funeral plans. There are also links to various other topics which are closely related.
Click here to find out more about registering a death
You might want to download our free Guide – What the Registrar Needs to Know and Who can Register a Death.
What to do after a death, some related information:
What to do when someone dies uk at home:
Call the family doctor and nearest relative immediately. If the death was expected, the doctor will give you a medical certificate showing the cause of death. They'll also give you a formal notice saying they've signed the medical certificate and telling you how to register the death. If the person is to be cremated, you'll need two certificates signed by different doctors. The Funeral Director will often arrange the second one.
What to do after a death in hospital:
The hospital will usually issue a medical certificate and formal notice. The body will usually be kept in the hospital mortuary until the funeral directors or relatives arrange a chapel of rest, or for the body to be taken home.
What to do when someone dies unexpectedly:
If the death is unexpected, or the family doctor hasn't seen them in the last 14 days, the death is reported to a coroner. A coroner is a doctor or lawyer responsible for investigating unexpected deaths. They may call for a post-mortem or inquest. This may take some time, so the funeral may need to be delayed. A surprisingly high proportion of deaths are referred to the coroner, so do not be concerned by it.
What to do when someone dies: Funeral Directors:
They are not usually the first people to notify, but be aware that the person who instructs them may be personally liable for the bill.  Normally it should be the executor (preferably in conjunction with the legal next of kin.) If there is a prepaid funeral plan, these can be invalidated if the wrong funeral director is instructed, so please try to check papers and bank statements for anything which may be one. Insurance policies will normally show up on the bank statement as monthly payments, but proper prepaid funeral plans only do so if they are still being paid monthly – and most are paid in one go.   There is no substitute for finding out in advance, or a few thousand pounds could be lost!
Registering a Death
One of the first things to do after a death is to register the death with the Registrar of Births Death and Marriages, preferably in the area they died in. For most areas, we have the details for your locality HERE.  But do ring them first – most insist on an appointment, and they may have moved. You will need to take along certain paperwork with you, so find that as soon as you can.  Why not download and print our helpful guide How Register a Death (PDF)?
Contact an undertaker (or several for quotes), after checking that there is no prepaid funeral plan. Be ready for a bit of gentle hard sell to get you to give your loved one "the send-off they deserve."  An increasing number of folk have thoughtfully taken out prepaid funeral plans or have insurance policies to help pay the expenses incurred after a death. The insurance ones may need probate before they can be released.  If possible, you should find out about these before a person dies and not scrambling around after the death.  You could end up paying for a funeral you don't need.  If there is a proper prepaid funeral plan, then it is important to find it quickly.  It can be both embarrassing and expensive to instruct the wrong undertaker when the funeral has already been paid for and perhaps organised.
The undertaker won't be able to go ahead with the funeral until the death has been registered and the necessary doctors certificate/s obtained. One doctor for burial, two for cremation.  The undertaker will usually ensure they are in place and sort them if not, with the cost being added to their bill unless covered by a prepaid funeral plan.
How long after death is the funeral?
Provided the Coroner is not involved, the death can be registered immediately.  The funeral can be booked far enough ahead to alert those who might wish to attend or who would be hurt if they were not notified.
Who should I tell after a death?
Tell family members and friends about the death.
Employer or educational establishments.
Health professionals and cancel any appointments.
Care Agencies such as Social Services, home carers, meals on wheels and day centres.
Financial organisations to tell when someone dies.
Banks/National Savings/building societies.
Insurance companies (e.g. life, buildings/contents, medical, car, travel).
Pension providers.
Credit card/store card providers.
Any other financial institutions must be informed so that any accounts solely in the deceased's name can be frozen to prevent fraud. You should also tell companies/organisations with joint accounts, although these should normally (but not always) still be accessible by the other joint holder.
Mortgage provider.
Landlord
Buildings and property insurance companies to make sure continued cover especially if the property is left unoccupied. There will be strict conditions and cover will be reduced. Valuables should be photographed and removed to somewhere secure, with witnesses in case of dispute.
Utility companies (electricity, gas, water and telephone) and arrange to transfer of account details if necessary.
TV/internet companies.
Government offices to tell after someone dies.
(See also the "Tell us once service" when registering the death.)
Pensions Service or Jobcentre Plus to cancel any benefits to the deceased or their carer.
Her Majesty's Revenue and Customs to deal with tax and Child Benefit payments (if applicable).
Local government offices that offer services such as the Electoral Register, housing benefit, council tax office, bus pass, disabled parking permits, library membership.
The DVLA and the insurance company if the deceased owned a car (remember it is an offence to keep uninsured or untaxed car on the road) or held a driving licence.
The Passport Agency.
Other people to contact when someone dies.
Reduce the burden of any unwanted mail by registering with the Bereavement Register.
Clubs/membership organisations/social groups.
If the deceased held a firearms licence for work and/or recreational purposes, contact the local police station.
Redirecting the post.  Here are the Royal Mails instructions: "To arrange a Redirection of their mail after death, what do I need to do?   You can apply for a Redirection for the deceased at a Post Office® branch or by post. Please see the "Application in Special Circumstances" section of the terms and conditions. This details who is allowed to apply on the deceased's behalf.  If you still need help call Royal Mail on 08457 777 888 or text phone 0845 600 0606. If you're calling from outside the UK call +44 1782 668 007.
How Long After A Death is the Will Read?
The reading of the Will is a stage fiction and rarely takes place in the UK. In my opinion, this is not a good thing as it leads to suspicion and jealousy which could have been knocked on the head quickly, with little time to fester into permanent bad feelings. We always recommend that the beneficiaries are given a copy of the Will, but there is no requirement for the executors to do so.
If probate is required, then the Will becomes public property and anyone can get a copy.  See HERE. But this may well be a very long time after the death 6 months is reasonable, but 12 months or more are common in complex estates.
What NOT to do after a death:
One thing not to do when someone dies is to throw away all the deceased's papers. You will be surprised how often this happens, and it can add substantially to the cost of probate.  For example, the last 7 years bank statements might be needed, insurance policies or investment details could easily be lost.  If it is rented property or a care home, things can very easily get lost in the hurry to clear everything out so rent doesn't keep accruing.
Download our free checklist on what to do if someone dies here!
---
Find out what to do if someone dies in your local area by choosing the relevant option below:
Brighton, Hove & Portslade area
Lewes, Uckfield & Crowborough area
Burgess Hill & Haywards Heath area
Hastings, Bexhill, St Leonards & Battle area
Chichester, Worthing & Littlehampton
---
Need help choosing a Funeral Director? Click here
We're here to help, Click Here to Contact Us
What to do after a death

. What to do when someone dies England and Wales.