Hampstead and Highgate Probate and Wills NW3 NW6 NW11.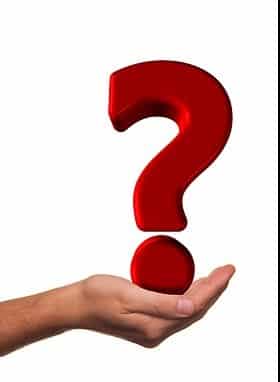 Hampstead and Highgate Probate and Wills in NW3 NW6 NW11 can be pretty expensive.   You don't have to pay the overheads of Hampstead and Highgate Probate solicitors.  Or the Hampstead and Highgate probate services of banks.   Our probate service gives a package you will find is every bit as good (if not better than Hampstead and Highgate probate solicitors.)
Our standard fees per hour probably wouldn't even cover the charge out rate of a temp at a Hampstead and Highgate probate solicitors. Why not ask what they charge each member of staff per hour, and if they charge in 6 minute unit as most do. This means that four twenty second calls asking the probate worker to ring you back can cost you 24 minutes at their normal charge out rates – maybe £25 a call!   We just might add 4 minutes to the bill, but probably not if it was our delay that made you call.   Hopefully you will not have to chase us up!
If  Hampstead and Highgate probate proves to be more complicated from either the probate or tax viewpoint, our very experienced Tax & Probate Barrister is an important part of the team.  Her charge out rate should equate to that of senior partners at Hampstead and Highgate Probate solicitors.  But it doesn't.  She often just works as part of the team at our  probate hourly charge out rate.  Working for leading London Solicitors and Accountants in the past, her fee rate years ago was double what it is now.   If she did all the work on you case at her top rate, down to the typing and copying, still the total cost for Hampstead and Highgate Probate would probably be much less than the bill from a Hampstead and Highgate Probate solicitor. Never mind a bank.
If you intend using a local solicitor (or worse, a bank) why not ask for full details of their charge out rates.  Be certain to discover if they want a "responsibility allowance" which could mean a £1m bank account (which takes the same amount of time to collect in as a £1 bank account), but will give some solicitors an enormous "bonus" of up to £15,000 + VAT if they are one of the firms taking full advantage of the so called responsibility allowance. You'll still pay for the extra time and expertise needed to deal with the Inheritance Tax.   Some Hampstead and Highgate solicitors no doubt just charge for the time taken and don't take advantage of this "bunce" payment.
How can we offer such low cost high quality Hampstead and Highgate probate services?
We don't have expensive Hampstead and Highgate offices.
Not even one expensive company car for you to pay for (they would get muddy here!)
The whole staff work on probate and estate planning (apart from the bookkeeper!) which means that your questions can often be answered by any of us.  We have meetings and our probate barrister needs to avoid calls for a while so she can quietly review complicated matters.  Not one of our staff has the job of  keeping clients away from the staff handling their case!
A big cut in overheads is that our offices near Eastbourne (in Hankham, BN24 5BG if you want to Google it.) No significant overheads to pay, so we don't have to charge you as much.  We enjoy watching the lambs racing (in the spring) from the door. We have colleagues in London to collect paperwork etc if you prefer not to use a courier, or if property needs to be secured, locks changed etc.  If the case is more complicated, or if you prefer, our probate barrister or managing director can visit you in London, either  on her London days, to minimise the extra cost, or specially if you prefer.
Why not call us on 03 300 102 300 and or  have a look at our the Instruction form in the download section on the right.
We offer Hampstead and Highgate probate in  Belsize Park, Chalk Farm, Childs Hill, Frognal, Finchley and Golders Green.  Probate cases from Highgate, Primrose Hill, Regent's Park, South Hampstead as well as St John's Wood, Swiss Cottage, Gospel Oak,West Hampstead and Hampstead and Hampstead Heath are most welcome.  In fact we operate throughout England and Wales.
Hampstead and Highgate  Probate and Wills.