Find Details of A Will – how to go about it.
If probate has not yet been granted and you are just trying to find the Will, go here. This page shows how to find a copy of a Will which has already been accepted by the Probate Registry recently or many years ago.
Step One: do NOT call us – we can't help unless it is for a probate dispute!
To find details of Will which has gone through the process of Probate, follow the procedures below.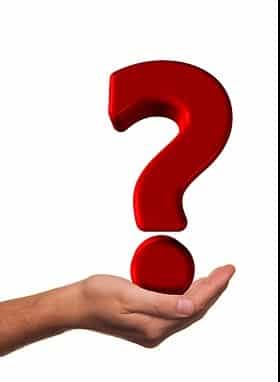 The Postal Search Department cannot be contacted by phone.
A swifter result can normally be obtained by using the online search facility to find details of a Will.  The results are available online, normally within 48 hours, once the search has been completed. You will need to log back in again to download the Copy Will and Grant (assuming you have asked for both.) They are NOT be emailed or posted to you, nor can you (at the time of writing) get a sealed copy other than by the PA1S postal route, which is slower. We understand if you downlaod and print the Grant, then post it to the Copies Department at Leeds with a reply paid envelope, they seal and return it free.
Once probate has been granted, the details of a will are easy to find as they become public. But before that, or if probate is not required, things are much more difficult as there is no official record. But we are concerned here to find details of a Last Will which has been already been probated.  To attempt to get information on a Last Will which may not have been probated yet, go here.
To Find Details, you should either:
Find details of a Will online.  Best route especially if others are closed.
Go to the Principal Registry of the Family Division in London which has a complete set of details of probated Wills. You must take with you the full name of the deceased, last permanent address and date of death.
You should also find out if the deceased was known by any other names and whether the name on the death certificate differs from the full name. You should search for an entry in these names as well. It may also prove beneficial to search a range of dates for the date of death as this is the only way of ensuring you have the best chance to find details you require.
If you find an entry in the Probate Registry records for the deceased, you are charged the fee mentioned on the form for a copy of the will and grant.
Or complete form PA1S and send it and the fee (detailed on the form) to:
The Postal Searches and Copies Department
York House
York Place
Leeds LS1 2BA.
If you can't complete the form you can also write to the Postal Searches and Copies Department to find details of a Will.  Include as much information as possible including the full name of the deceased, date of birth, last permanent address and date of death, if known plus the fee.
The fee for a search (which includes a copy of the grant and/or will if a record is found) is payable to "HM Courts and Tribunals Service" or "HMCTS" for short. If you wish a search to be made for a period of more than 4 years, there is an extra fee for 4 years after the first 4. Full details on the form above.
You will receive the documents within 4 weeks, or confirmation that the Probate Registry has not been able to locate any documents.
Find Details of a Will